Spain Day celebration of "Todos los Santos" or All Hallows 'Eve' 
Spain already celebrating "Halloween"  or All Hallows 'Eve' to pay homage to their dead for a long time, with their own customs and traditions rooted.
Spain celebrates the night of October 31 and November 1 with eccentric habits that will not leave indifferent…
In our Apartments and Studios La Baranda, located on the Costa del Sol in Torremolinos, enjoy a short break, during this All Hallows 'Eve' and the party "Halloween" increasingly held.
Special Halloween and All Hallows 'Eve' 
In La Baranda want to offer a fantastic SPECIAL OFFER, prices included in our website during your break during the days October 28 to November 1, 2016, for the All Hallows 'Eve' and Halloween.
4 x 3 * Rent 4 nights and pay only 3 nights

3 × 2 * Rent 3 nights and pay only 2 nights
Live a unique and unforgettable and authentic rest, experience in our Resort Apartments and Studios for rent La Baranda, on the Costa del Sol, a paradise at your fingertips !!
Reserve now on our website and take advantage of this offer!
Just follow this link:
Curiosities and customs…
Chestnuts roasted in a bonfire while people dance and sing … and the most daring jump the flames. It is assumed that doing this will attract good luck. When the fire wanes with only their remains it is common Smudging face with the ashes left by the fire.
It is typical for this time of year to eat these treats in most Spanish communities: chestnuts, sweet potatoes, fritters, bones of santo, panellets… It is said that when you eat a donut wind, for example, a soul in Purgatory is saved . In addition, they also eat for Holy Week and Carnival, stuffed with cream and chocolate. A time to savor and enjoy good company in our sweets … delicious!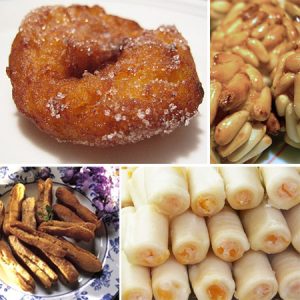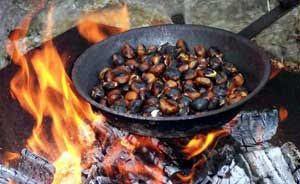 It is also very common, moving to a more cultural level, go to the theater and see the work of "Don Juan Tenorio". It takes place in a cemetery where the dead come to life. This is one of the classics of Spanish theater and possibly one of the most represented on stages around the world.
Origin of Halloween
'Halloween Night' is a celebration that is held increasingly more in Spain, although we believe it is an American holiday, its origin is from Ireland. Millions of Irish who emigrated to the United States, they brought their traditions and customs.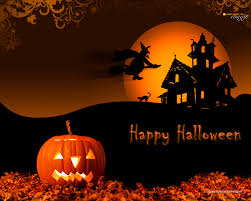 The origin of Halloween is very old, and comes from the union of two completely different celebrations. On the one hand Christian Day of All Hallows 'Eve' and other Samhain, a Celtic celebration in celebrating the end of harvest time and the Celtic New Year began, hence myths and legends about spirits they returned and mingled among the living in this mysterious celebration, with death and evil spirits costumes as the star of the party.
So, adults and children dress up, passing a fun and terrifying night, along with many Spanish traditions that are carried on the All Hallows 'Eve', being celebrated today in many countries.